Planning a Rhine river cruise and want to see the most castles along the Rhine in one or two days?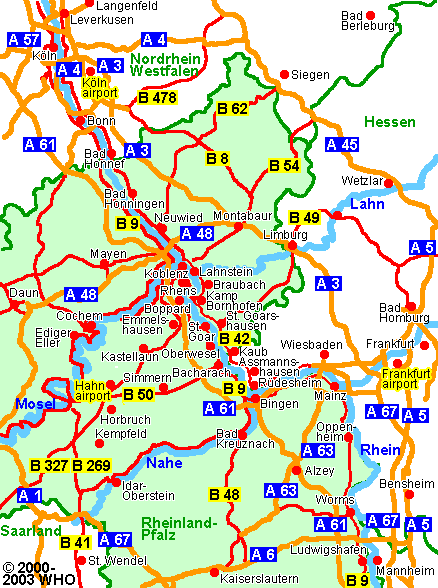 Rhineland-Palatinate is in the western region of Germany near the French border and is a beautiful wine country near the Mosel and Rhine Rivers, with cliffy vineyards and romantic wine towns like Cochem on the Mosel River or Bingen, Bacharach, Oberwesel or Boppard on the Rhine River.
Near the Mosel River you will find also castle Eltz (Burg Eltz), one of the most famous castle in Germany (Deutschland).
The Middle Rhine River valley is also called Loreley Valley, named after the famous Lorelei Rock, a wonderful object for vacation photos.
Make a trip to the Rhine River or spend a weekend with overnight stays in a Rhine hotel, breakfast and half-board dinner.
.
---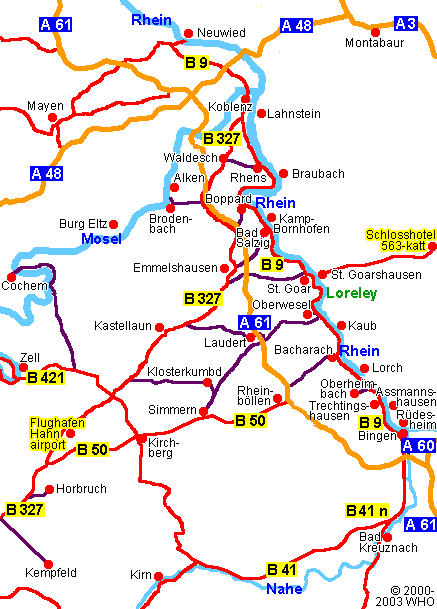 Use your stay in the Rhine River valley for a wine tasting in a winery and buy a ticket for a boat trip on the Rhine River according to the timetable of different shipping companies.
If you are coming from the northwest – Hahn airport, Cologne (Koln) airport, Dusseldorf airport, Amsterdam airport, Luxembourg airport, Paris airport:
start your River cruise in Boppard on the Rhine ...
If you are coming from the southeast – Frankfurt airport, Stuttgart airport, Munich airport or by car from Kaiserslautern (distance from Kaiserslautern to Bingen on the Rhine River about 82 km):
start your River cruise in Rudesheim or Bingen on the Rhine ...
Rhine river cruise firework display pictures Rhine in Flames schedule, Rhine Aflame, Rhein in Flamen, Flaming Moselle gorge:
Boat parade along the fireworks, round cruise tickets
---
Pictures from Bacharach in Germany with towers and a medieval historical town wall
Bacharach Germany town history
Rhine river banks, boat cruise on the Rhine river, romantic to fall in love
Road map with Wiesbaden, Mainz, Frankfurt Main river, Frankfurt airport, Darmstadt, Oppenheim, Worms, Ludwigshafen, Mannheim, Heidelberg and Neckar river
.
.
.
---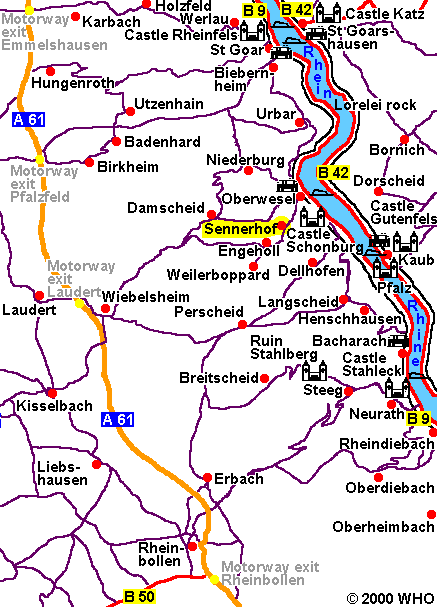 .
.
.
.
.
.
.
.
.
.
.
.
.
.
.
.
.